M&O Paris
dear Customers and Friends,
we are glad to indroduce you to our wallpaper Gold collection presented in Maison et Objet in Paris January 2020 .
Printed on gold leaf panels in France, the  gold leaf base suggests the infinity, as the glitter of candle light or the shine of light in general .
the gold leaf has been designed, colored, as a forever antique item.
The result for those that will like it is special, we believe you'd feel like in the '30 ies in Shanghai, with the magnificent warm color of the gold leaf that surrounding you, reflects light, colors or darkness .
Tridimensional become walls, ambiance becomes magic.
Design'Dalia' in black resembles to a black lacquer piece of furniture, the gold remembers leather, printed leather on walls …
Design 'Grus' as in Japan, the crane is a mystical creature and is believed to live for a thousand years. As a result, in the Japanese, Chinese and Korean culture, the crane represents good fortune and longevity. The Japanese refer to the crane as the "bird of happiness"such as throughout Asia, the crane is a symbol of happiness and eternal youth., they migrate every year from Mongolia to China.
'Silk route ' designs are a forever patterns that can be mixed as borders, as you like.
It has been a fantastic experience to print on gold,
I hope you ll like it to experiment .
Gold is the color of souls, that find its space forever, in peace, the color gold is cousin to the color yellow and the color brown, and is also associated with illumination, love, compassion, courage, passion, magic, and wisdom. Gold is a precious metal that is associated with wealth, grandeur, and prosperity, as well as sparkle, glitz, and glamour.
thank you !

wallpaper panels mesure cm.110 in width – height is on order
> ask for installers instructions info@arjumandsworld.com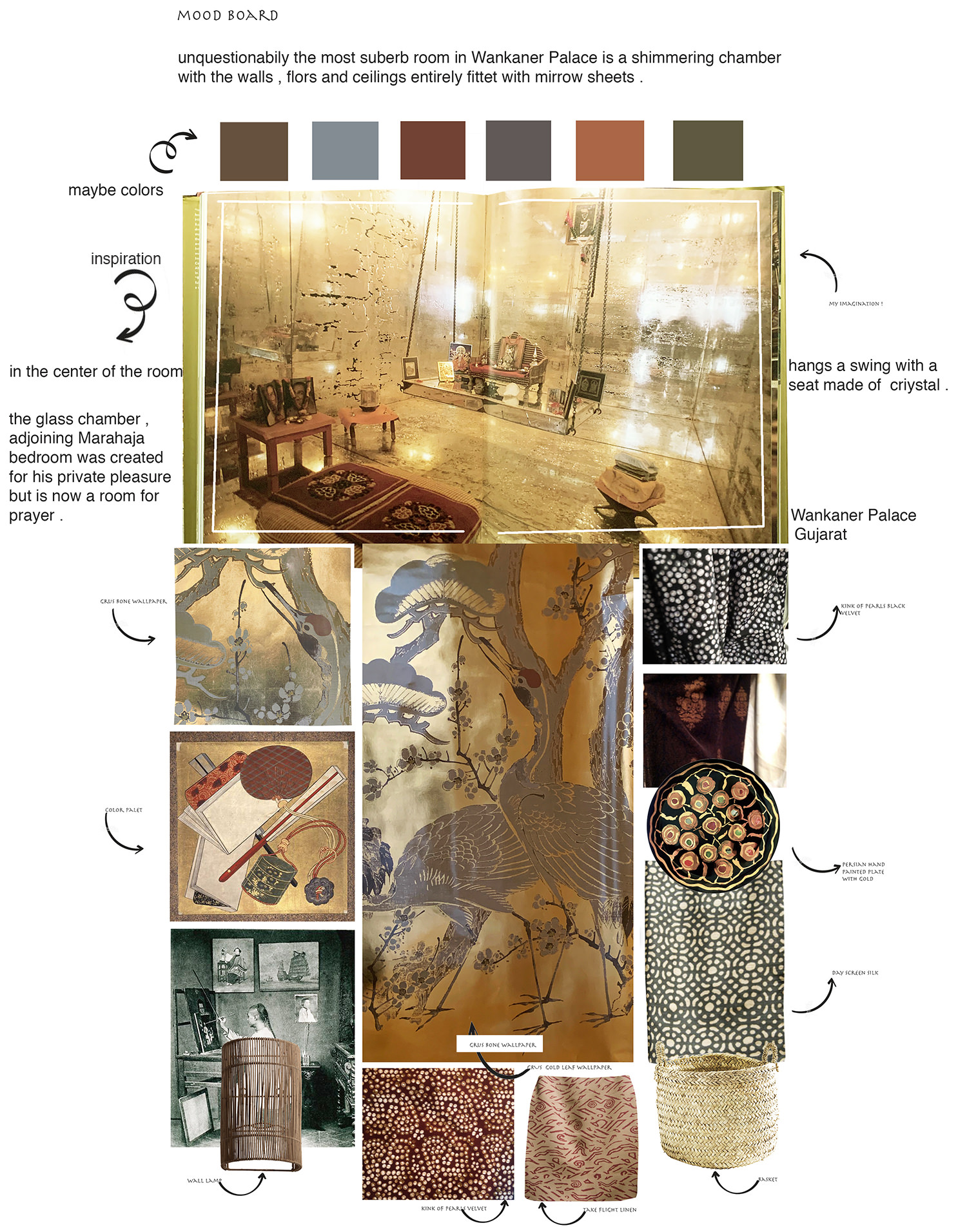 and for neutral colors lovers, our suggestions , printed on traditional paper and tussah silk (100% silk)
we offer sample books of the collection divided in books , if interested click here :
Do not hesitate in asking for little renders or sample cuttings !
all our best , the small Arjumand Team